As Westchester County New York's top Hunter Douglas Gallery professionals, we carry a wide range of top window fashions. We have a full lineup of Hunter Douglas window products to choose from, including shadings, sheers, louvers, panels,blinds, and more. As a premier name in the window fashion industry, you can always count on Hunter Douglas products to provide easy maintenance, top quality durability, and top of the line energy efficiency.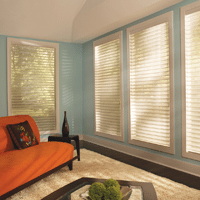 Nantucket Window Shadings
Hunter Douglas has revolutionized the world of window fashions with its ingenious designs. One of our most creative solutions, NantucketTM window shadings, is unlike any other product on the market today. Soft fabric vanes suspended between sheer facings, these shadings combine the light control of blinds, the softness of draperies and the operating ease of shades.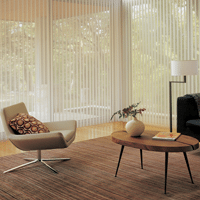 Luminette® Privacy Sheers
Especially suited for expansive walls of windows or French doors, these translucent fabric facings and soft fabric vanes rotate for infinite degrees of light control and privacy. With an exclusive selection of coordinated sheer fabrics and hardware finishes, Alustra® Luminette® Privacy Sheers elevate the style of any room.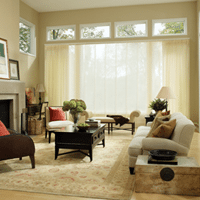 Skyline® Gliding Window Panels
With clean lines and a sleek contemporary look, Skyline® Gliding Window Panels offer the perfect solution for both large and small window expanses, and can also be used as a stylish room divider system. The revolutionary hardware system, combined with a fashion-forward fabric collection, dress any window in style.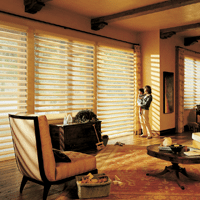 Pirouette® Window Shadings
Uniquely designed with soft, horizontal fabric vanes attached to a single sheer backing, Pirouette® window shadings control light in an entirely new way. Gently pull on the operating cord and the fabric vanes expand, beautifully filtering the natural light. Pull again and the vanes contract, providing a clear outside view.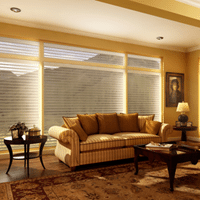 Silhouette® Window Shadings
Featuring the Signature S-VaneTM, Silhouette® window shadings transform sunlight into remarkable beauty. Suspended between two sheers, the fabric vanes offer precise lighting control. When fully raised, Silhouette shadings disappear into the fabric-covered headrail. Available in 2", 3" and the Quartette® 4" vane size.