Looking for a retreat without the expense and headache of traveling? Create a dedicated space in your own home to unwind with friends or relax by yourself. How that's achieved is totally up to you. The key is to ensure the space is well away from the hustle and bustle of the household. As you plan, ask yourself: Does it reflect my tastes and pursuits? Is it a comfortable place to unwind at the end of a long day? Does it bring a feeling of happiness? Ultimately, the most important goal is that it speaks to you.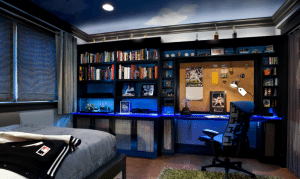 Sports and leisure-inspired activities often serve as inspiration for a game room, with memorabilia on the walls and a big-screen TV to watch the game. The color scheme might also reflect a favorite sports team. For instance, a New York Yankees fan might choose a midnight-blue accent wall, while a Green Bay Packers loyalist might consider painting one or several walls in a vibrant yellow with green accents
2. Take Chances: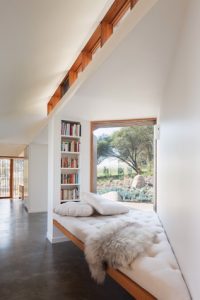 If sports affiliation isn't a consideration, the color scheme could go just about anywhere. While such neutrals as gray and taupe are safe choices, there's no reason not to go with a more vibrant hue. A dedicated space to relax is an ideal area for adding textures and patterns that aren't found elsewhere in the home.
3. Complement Your Hobbies: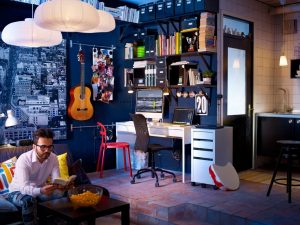 Deeper colors are ideal paint choices for reading and music rooms, mid-tones for reflective yoga and meditational spaces, and cheerier colors for craft rooms. Such neutrals as beiges and grays also work well in all of these spaces, however, and can be offset with more colorful fabrics and accessories
4. Consider Patterns and Textures: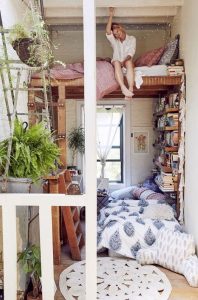 A reading nook might feature a striped or plaid easy chair, a furry lap blanket, and an area rug in complementary colors. A yoga room might include not only floor mats but also throw pillows in an Asian floral design, plus bamboo window shades and a collection of mandala wall art
5. Embrace Wallcoverings: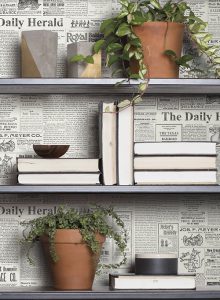 They're a wonderful way to imbue a retreat with color, pattern, and texture. They can suggest the way in which the space is being used; nothing says "craft room" like a wall pattern of thread spools